From renting a bike to ride within 30 minutes.
We are only bike renting service in the croatia country that will deliver a bike to you for free within 30 minutes. Let me explain how it works.
Choose your bike
We have wide range of Cross/trekking bikes and MTB Hardtail bikes. Perfect for local terrain. Rent or reserve them
Save your Time & Money
Don't wander around searching for Bike Rental Delivery Services. We will deliver and pick it up for free. Save your time and money so you have more energy to focus on what's important: your driving experience.
Wait on your address
As soon as we get your reservation request we are on the road getting bikes to your address anywhere in Zadar; to your apartment/hotel/hostel door, in the town, at ferry port, airports…anywhere
WHAT OTHERS SAY ABOUT US
We are committed to customer satisfaction. With more than 900 satisfied customers we can say we are proud but also a big responsibility to put a smile on next customer face.
Take a look at our perfect score at TripAdvisor and read some of the reviews from people all over the world. Click here to read all reviews.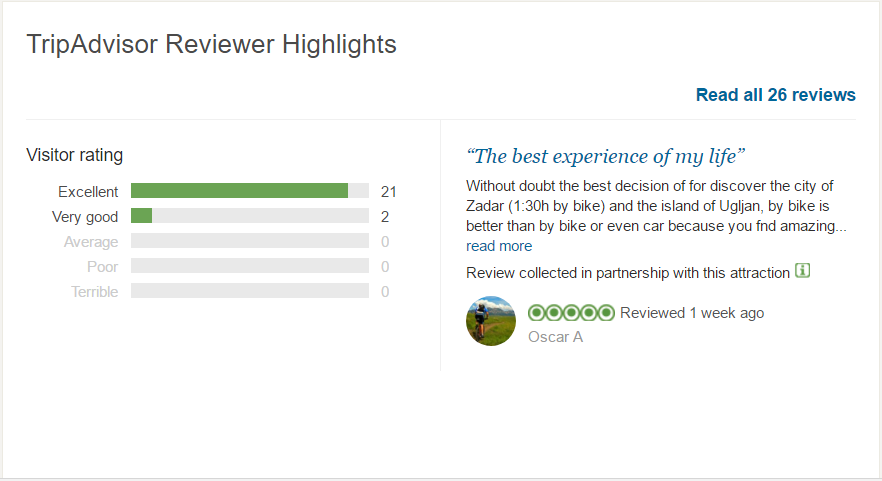 Reserve your Zadar Rental Bike with one click (Call, WhatsApp, Viber) or send us an e-mail and get your bike in 30 minutes