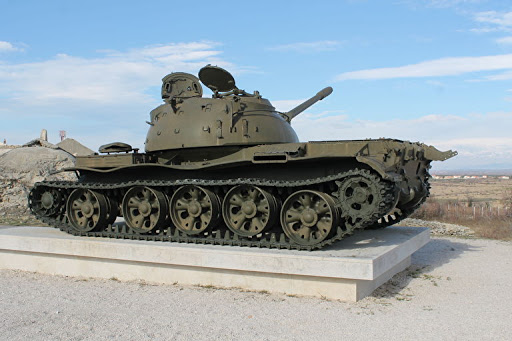 Secret Bike route from Bibinje
In this post, I am going to reveal a secret bike route from Bibinje very few tourists ever took.
Exploring a foreign country on two wheels is always a great experience. You can definitely see more and experience more than driving around in your car. It is much better for you and your pocket as well. Since Bibinje is so close to Zadar airport, (only a few miles distance) a lot of guests arrive in Bibinje by air. That means they do not have a car. They have two different options, either to rent a car or rent a bike. Bibinje is a perfect place if you want to stay active during your vacation. You can reach any spot with a bike within 10-15 minutes. Even the center of Zadar isn't more than 25 minutes of bike driving distance. There are a lot of bike routes from Bibinje. One of the nicest you can take are islands. From Bibinje to Gaženica ferry port and then going around the island. More about that route you can find here.
But I am here today to tell you about another bike route from Bibinje. The route you can't find in any guide. Secret route very few has seen and used.
From Bibinje to War front line
As you know (or you maybe do not) but around 30 years ago Croatia experienced something terrible- the beginning of the war. The Croatian War of Independence was fought from 1991 to 1995 between Croats ad Serbs. Although 30 years ago it is still fresh in the memory of citizens of whole Croatia. Marks of the war are still visible almost everywhere. Since, at one point in time, Bibinje and Zadar was the front line of that War marks are visible there as well. nIf you take this Bike route from Bibinje, or even Zadar you can see some of the most important points. Strategic points that were important for the defense of Zadar and Bibinje.
Bike Route from Bibinje in detail.
Important point: This route goes straight to the hill, prepare yourself.
Starting from Bibinje your bike route goes to Brdo Križ (Križ Hill). There are a few different ways to get there but we will be using "official one".
If you are starting from our bike rental shop in Bibinje
then you need to go to the center, pass by the tourist office and continue towards St. Marry's Assumption church. Just 100 meters before you will see the white cross at the beginning of "Ulica Bibinjskih Bojovnika" street (red circle on the picture). This is the meeting point for all of all, no matter where was your starting point.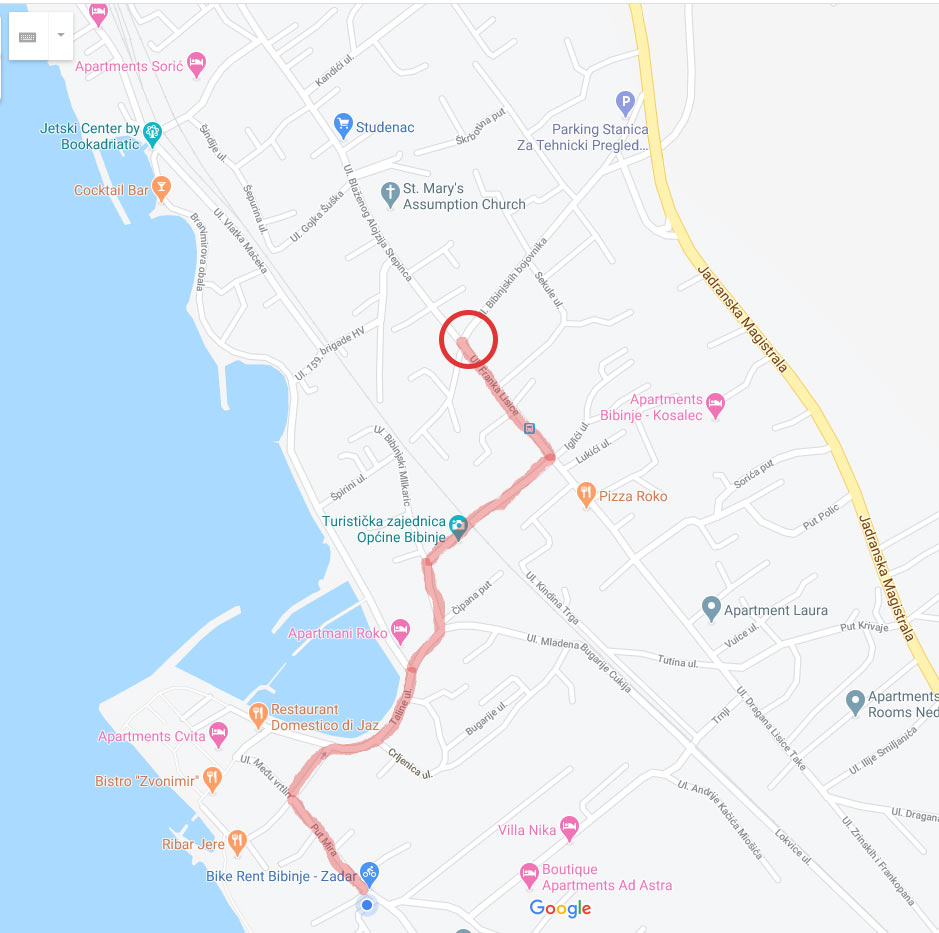 From there we are going up, towards Brdo Križ. Prepare your legs.
T-55 and Zadar in flames
From Ulica Bibinjskih Bojovnika we are going up to "Put Petrina" street. This is one long street that goes straight to the Brdo Križ. This whole area was a war front line and Serbian army was just above, on Brdo Križ, aiming to reach Zadar within few hours.
Although the ride is a difficult view from Brdo Križ is breathtaking.
Once you rich the top (second red circle) you can take left or right turn. Our advice is to go left first and after about 1 km you will see T-50 Tank. It is a very famous Serbian tank almost at the same place where it was destroyed. It was the 5th of October and the Serbian army was almost in Zadar, just a few miles away at Dračevac. Then, they decided to go stright to the town with a lot of soldiers and T-55 Tanks. Croatian army couldn't defend and decided to retreat closer to town. But just a handful of 10-15 means decided to return and fight until the end.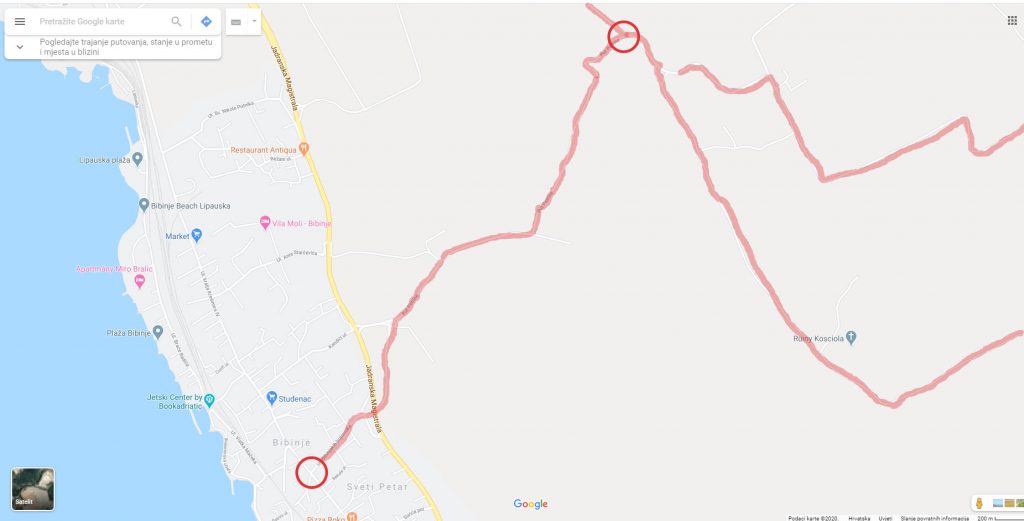 Young, 20 years Croatian soldier destroyed T-55 tank in the narrow street and other tanks couldn't go through. That basically saved the whole Zadar on that day. That thank is still there. In the same place. Part of our history. Very few tourists ever go there.
You can see original footage from Serbian side just a few hours before this. They are located at Brdo Križ and just a few hundreds of meters from the Dračevac
And the picture of the destroyed tank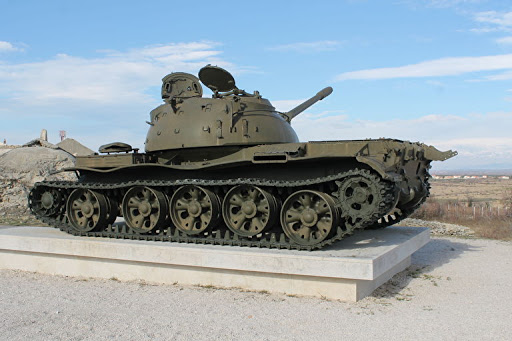 If you are not tired at all and want to see more than you should return back at the red circle and this time goes right. You will end up at exactly the same point this video was recorded. You can just follow one road and go around for the whole lap (4km) around Bibinje fields and after about 2 km you will see another T-55 tank destroyed as well.
After taking the whole lap you will end up at the same spot (red circle). From there going back to Bibinje center and to present times should be much easier.
I hope you will take this bike route from Bibinje and visit this part of our history.
If you need any help or you need bikes delivered to your price for as low as 9€ a day you can always contact us.