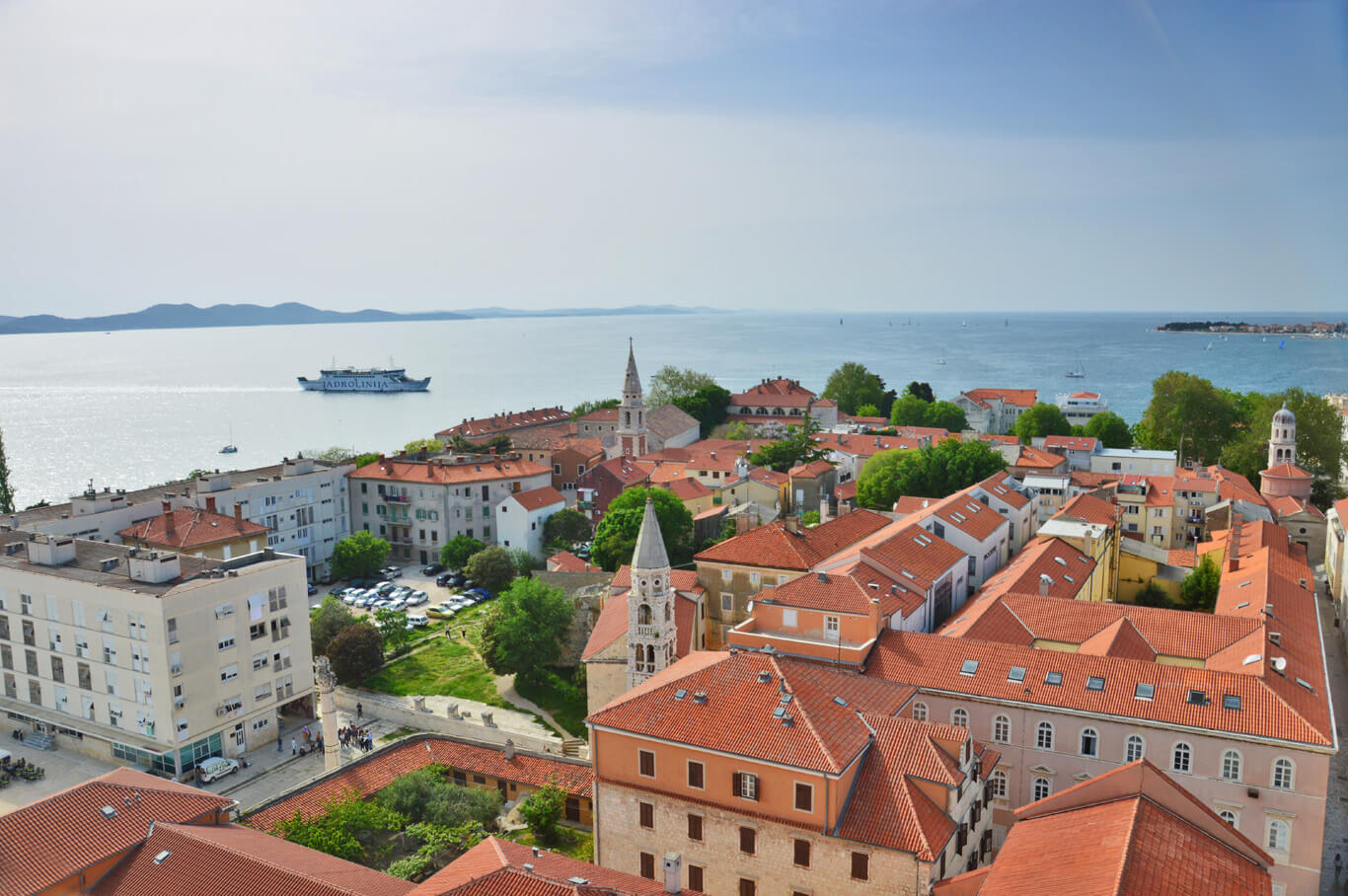 Zadar is a city that's ideal for exploring on foot. The Old Town is very compact and you can cover the main sights in a day or two, but there are always hidden gems waiting to be discovered.
As soon as you arrive, you will realize the best things to see in Bibinje, Zadar are located in the old town.
At least that's common knowledge. Visiting Zadar without sitting on Sea Organs waiting for a magical sunset and overlooking the Greeting of the Sun installation would be a huge mistake. That's something you should see and experience in Zadar. Those are the main attractions in Zadar.
Or maybe they aren't.
It's funny to think 3000 years old town is famous thanks to modern installation built a decade or two ago.
But it is how it is.
Things to see in Zadar you didn't know about
Did you know that Zadar is older than Rome - the eternal city? You didn't? Don't worry, very few local people know. Zadar is home to the first University in Croatia and the 17th University in the World. The first modern electric network and longest aqueduct found a home in Zadar.
Roman Forum
The ancient Roman presence is still very much alive in the city of Zadar. One of the main attractions in Zadar is the Roman Forum, dated from 1st century BC, located in the very center of Zadar. Unfortunately, only a few ruins are left from it. However, you can still feel its spirit and imagine what it looked like thousands of years ago.
This is where St. Donatus' Church was built in the 9th century on top of it. The church is made entirely out of pre-Romanesque style stone blocks, and it's one of the most beautiful ancient churches in Croatia and Europe as a whole.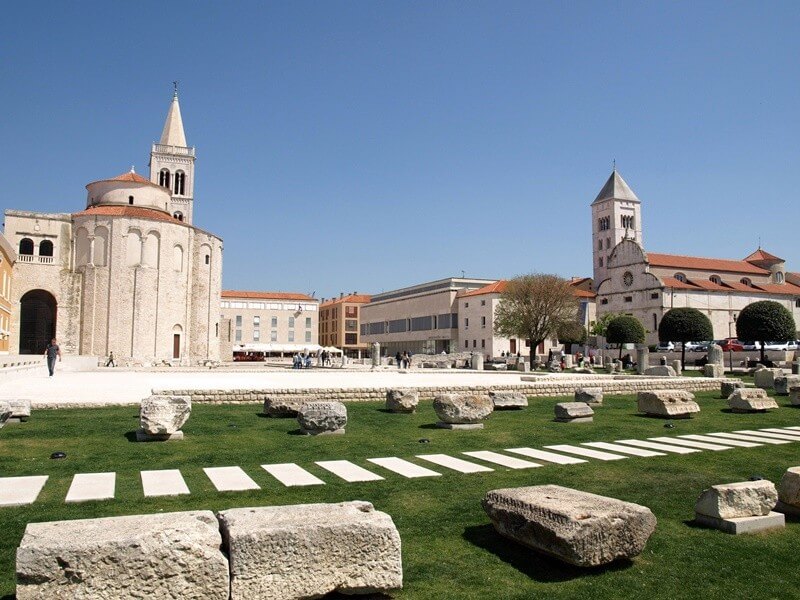 2. View from the bell tower
Another important Roman structure to see is St. Anastasia Cathedral, located right next to Forum, which was built on top of an early Christian cathedral dating back to the 6th century AD. With its high bell tower and impressive interior, this cathedral is worth visiting to marvel at its intricacy and beauty.
But few people know you can climb the bell tower of Cathedrale and see Zadar from above. For around 3€ you can enjoy one of the best views in Zadar.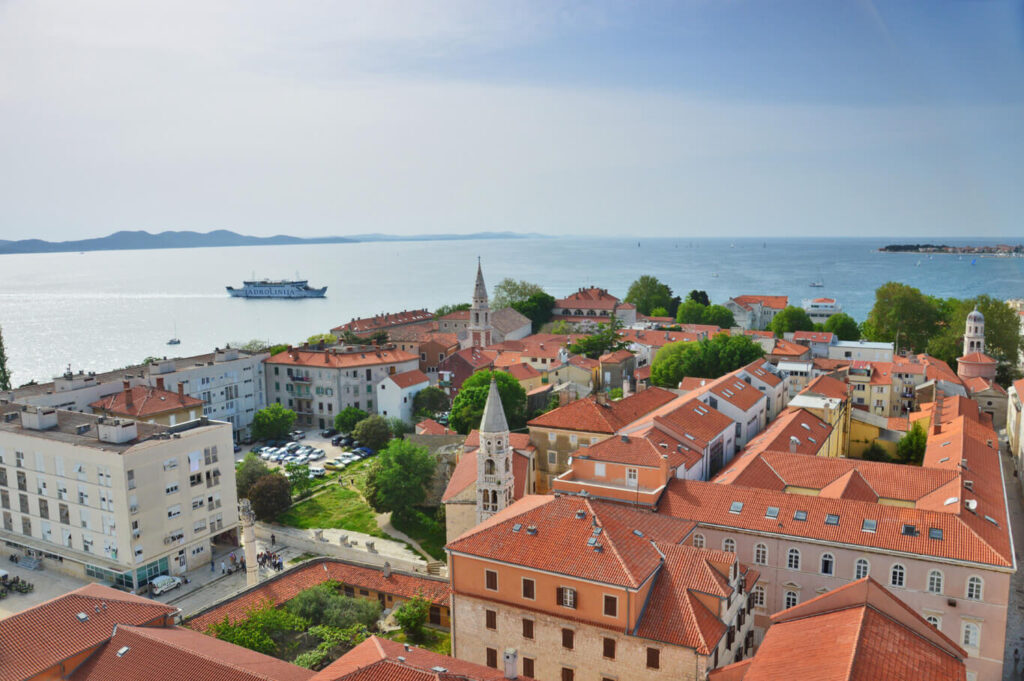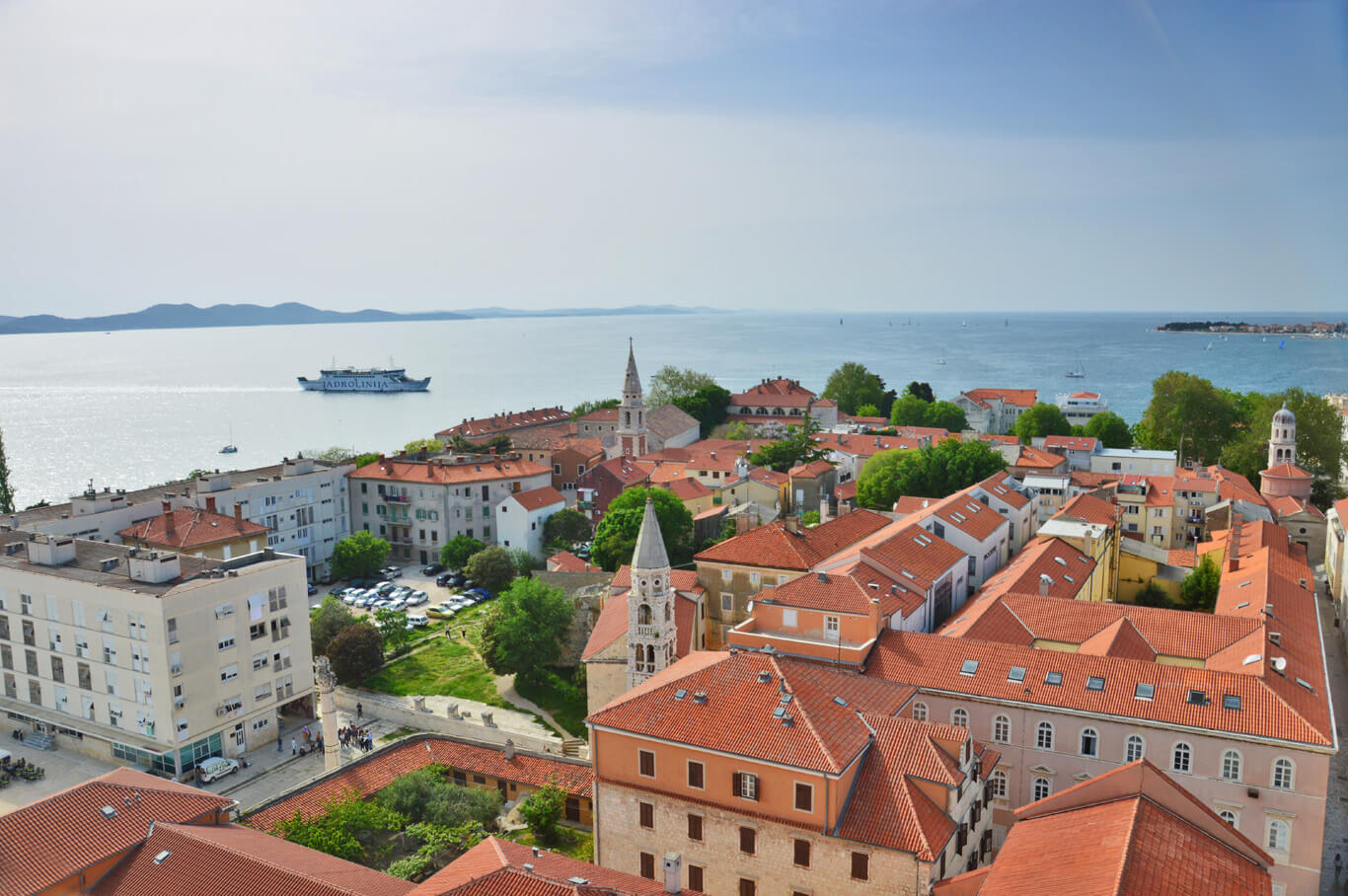 For a glimpse of the culture and history of Zadar and its region, the Museum of Ancient Glass showcases the area's rich glassmaking tradition that dates back thousands of years.
Today, it houses more than 2,000 pieces, including some unique Roman glassware dating back as far as 1,800 years ago. It is one of the most important collections in Europe devoted to ancient glass.
The museum is located inside a beautifully restored Venetian house dating from the 17th-century, and it has one of the best collections of ancient glass in Europe. It features unique pieces dating from the 3rd century BC to the 5th century AD.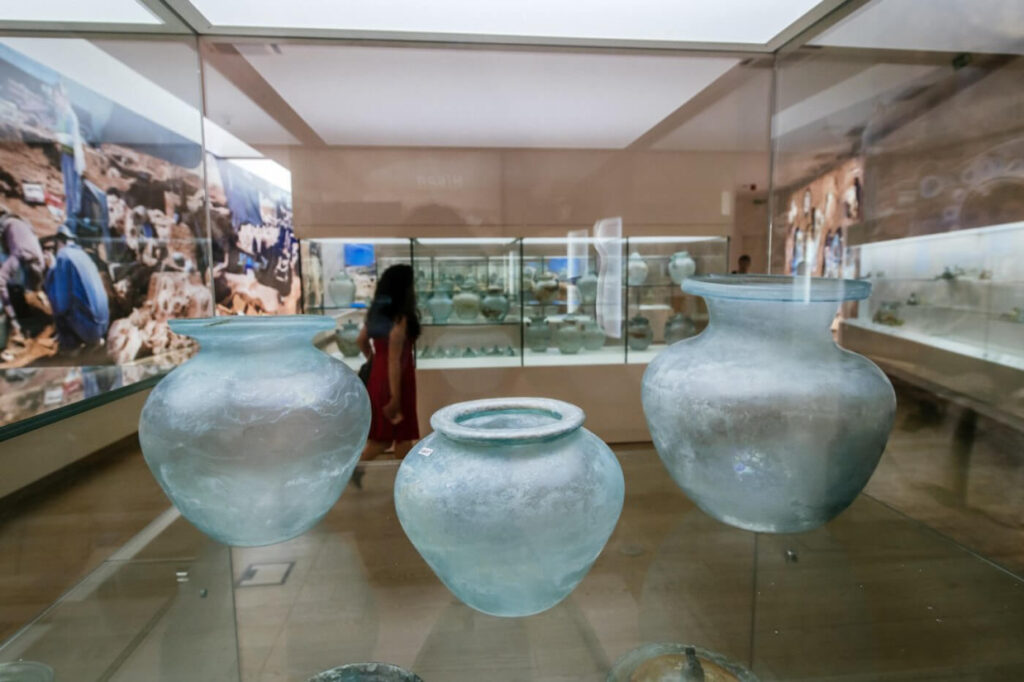 This museum is located in the center of town and houses an extensive collection of jewelry and other items made from gold, silver, and precious stones. That would be worth a visit in itself, but what makes this place special is that it's a refurbished medieval palace. The museum still has the 3rd-century basement intact (when the palace was first constructed), which you can view through glass floors.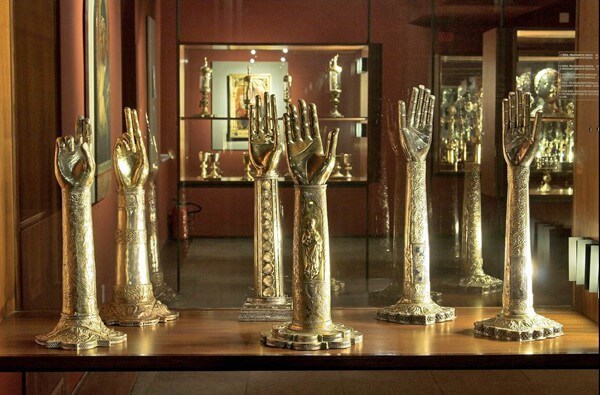 5. The Sphinx
Yes, that's right. Zadar has his own Sphinx. Giovani Smirich made it in 1918. after his wife died. It is made in concrete, and it is located in the Uvala Maestral, just across the old town.
It's not an easy walk from the center unless you go with barkajol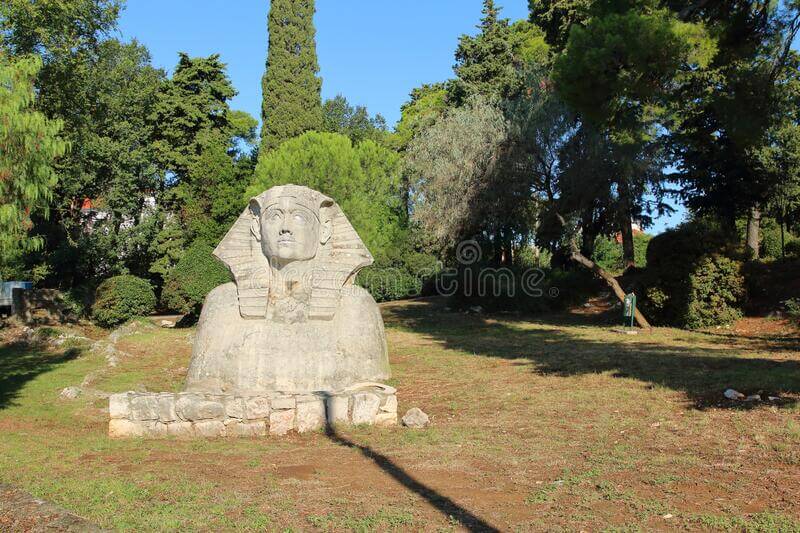 6. Barkajol 
The boatmen (barkajoli) who row passengers across the bay have been at it for 800 years. Some see this as a boat service, the faster way of crossing from Zadar old town to the other side.
But it is much more than that.
It's part of the tradition and history of the town.
Of course, you could take a 20-minute walk to the footbridge connecting the Zadar peninsula to the mainland, but it's much more pleasant and romantic to spend the 5Kn on a boatman, who will row you out to sea and tell you all about Zadar's history.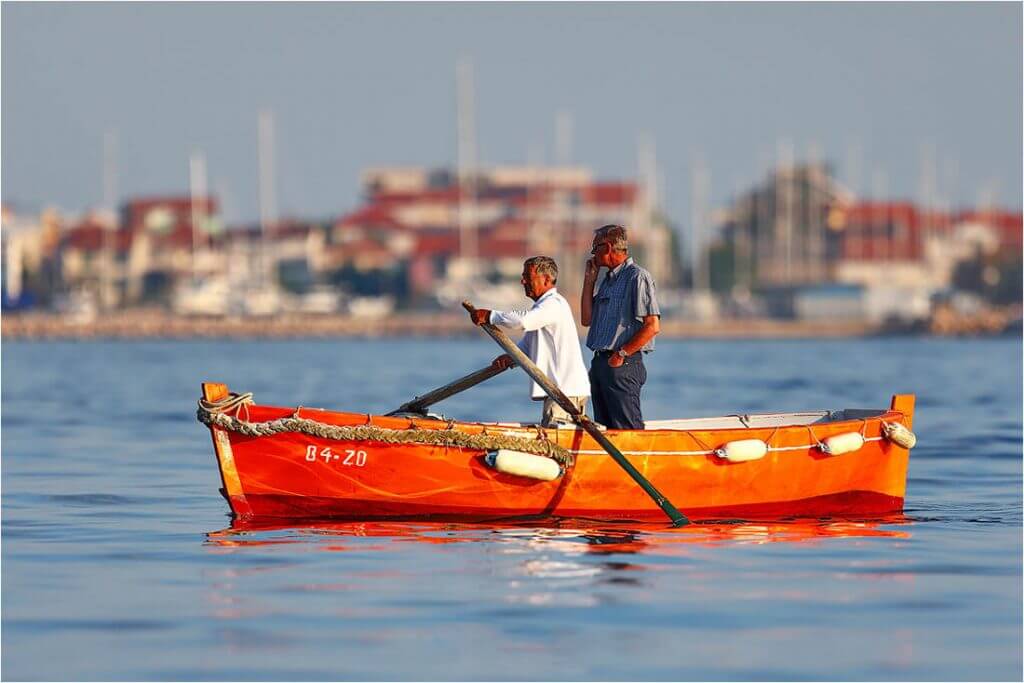 7. Jump on the ferry and visit islands
If you are visiting Sea Organs and The Greeting to the Sun, you will realize how close islands are from the Zadar old town. Just a few miles across the sea are Ugljan and Pašman island. So why not visit them.
Ugljan is more rustic and rural with lots of forested areas for hiking, while Pašman is known for its beautiful beaches. Both islands have small fishing villages that offer great opportunities for swimming, snorkeling, and diving as well as shopping and dining in quaint spots along the water. Plus, they're both lovely places to enjoy the sunset during your trip since they face west toward Zadar.
There is a regular ferry line from Zadar (Gaženica) to both islands. You can go there just for one day or even stay for a night. You will be surprised how beautiful these islands are, and it is tough to find out a better place for swimming in the Adriatic sea.
Pro tip
You can rent a bike or e-scooter and get it delivered to Gaženica ferry port or to your door, so you can save on expensive car fees on the ferry and explore the whole island by yourself.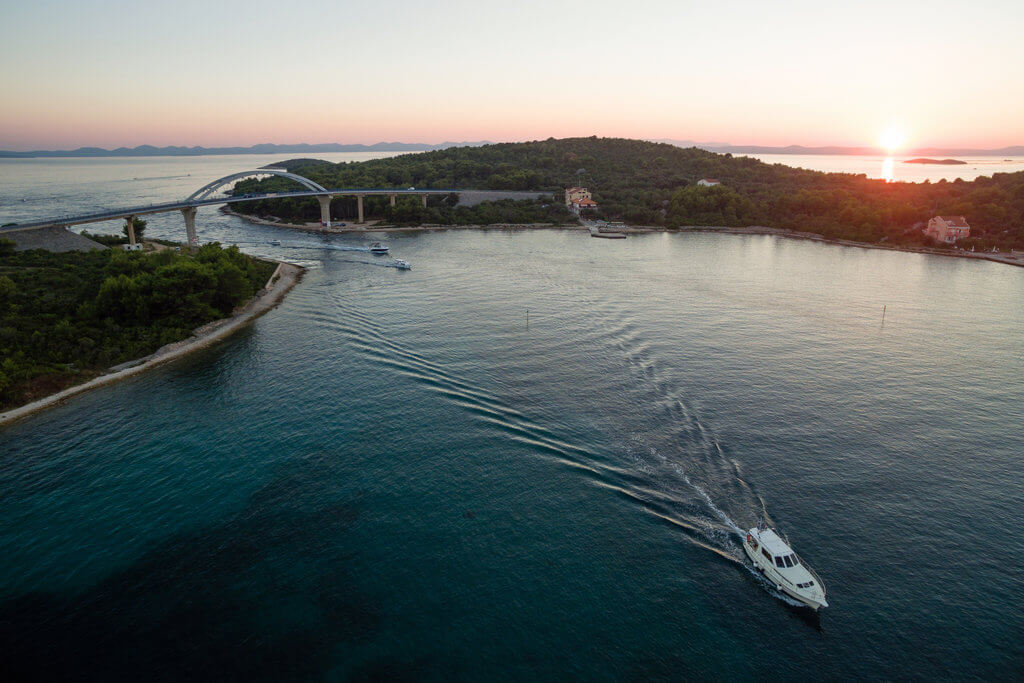 If you need help finding the best hotels in Zadar then head over to our last post here